Testimonials
Testimonials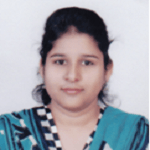 Name : Yasmeen Mirza
Company Name :Emerson, Pune
Feedback : I went through Many Institutes before I joined Just Engineeiringas I wanted the best place to help me shape my career just like everyone wants to. The syllabus is very good and very much similar to the actual projects going at the industrial Level as practice is what we get a lot here. I think this syllabus helps students to bridge the gap between Industries and Student's skills.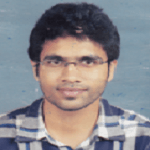 Name : Kamran Shaikh
Company Name :Honeywell
Feedback : What I personally liked more was the teaching techniques used by the trainers here. They have this different way of handling different student as per there understanding capacity which I feel is worth appreciation as student's tend to get comfortable with the difficult part in the course and manage to grasp well in a shorter period itself. Personal attention to every students query and doubts is where Just Engineering Scores well. Plus the placement support helped me get a job in my dream company. I believe in "Quality rather than the Quantity" and Just Engineering is a good example of it.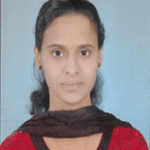 Name : Prajakta Alim
Company Name :Neilsoft Ltd., Pune
Feedback : Just Engineering has played a vital role in shaping my career in Automation. Being a girl I was skeptical about my Future but the Placement support provided by this institute helped me not just get a job in Industry but also improved my confidence. I would recommend Just Engineering to all those people who seek not just Placement but Knowledge too!!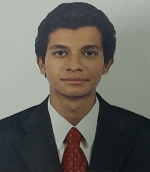 Name : Aditya Lakshkar
Company Name :Aquatech Systems Asia Pvt Ltd
Feedback : After completion of my engineering I was looking forward to do a course in PLC & SCADA basically on automation course. In pune I went through many training centers last found the syllabus & training modules of just engineering very apt to learn and grow. The training give was of a good quality and improved and developed my programming skill to a very good level. So I think my decision to select Just Engineering was the right choice that I made & do not regret it.

Name : Akshay Sankhe
Company Name :Rational Engineers
Feedback : I am located in Mumbai and did my course in Pune at Just Engineering. I travelled to this distance inspite of being a working professional only because the teaching quality I got here was something I expected and they honestly lived upto my expectations. I have refferred many of my friends, collegues and relatives to Just Engineering and will keep doing so as I believe that only an experienced person can give you an honest feedback about a product… in this case, an " institute".

Name : Rohit Pochalwar
Company Name :Mahindra and Mahindra
Feedback : I am just happy that I got a Job and I owe it big time to Just Engineering. The 3 months I spent here where very knowledgeable and taught me a lot about Industrial Automation. Week end batch facility is one of the nice features of this Institute. Best part was the way the Trainers would assist me every time I had doubts and they never spoon fed me things making me an "Individual Thinker".

Name : Rahul Gogawale
Company Name :Emerson, Pune
Feedback : Excellent Lab & Equipment Facility.Trainers know the "In and Out" of the Industry very well, which helped me understand the type of Approach I should have towards my Career. Best part is the softskill preparation as it changed me as person altogether. Now I don't have Interview Fear nor am I scared of having communication with strangers. They helped me improve my English and as you all can see I am doing well with this comment.

Name : Abhijeet Saswadkar
Company Name :RamratanInfra.Pvt Ltd
Feedback : Being a working professional I wanted an institute that will adjust my classes as per my schedules and I got it at Just Engineering. I joined for a 1 and half month course but developed so much interest in the subject that I extended my course for next 1 and half months. I have got appreciation in my company for the knowledge I have now and all thanks to JEPL for the same. Had a great time here.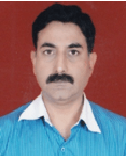 Name : Mahesh Panase
Company Name :Course power & control
Feedback : Having a business related to automation I needed to know all the technicalities in the stream and trust me guys, I have learnt so much that today I am able to handle all my company by myself. Nothing more to explain the awesome experience I had in Just Engineering!